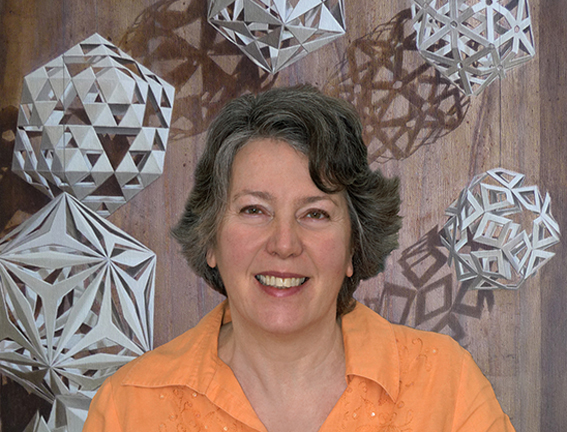 Sylvie Donmoyer
Welcome to the portfolio of Sylvie Donmoyer, a free lance illustrator and professional painter.
As a self taught artist, I have been involved in the visual arts all my life and have developed a wide variety of techniques ranging from airbrush and oil paint on canvas to 2 and 3D techniques.
My specialty is pairing the precision of the scientific illustrator with the imagination of the professional artist.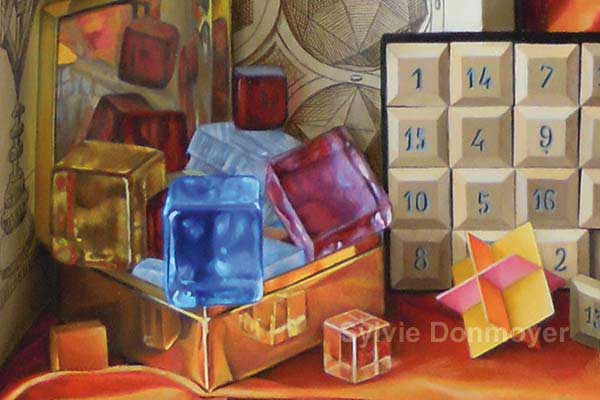 Painting
As a painter, an early fascination for the Flemish Primitives lead me to Amsterdam and through the Dutch Golden age to Escher.
The exploration of the visual side of Mathematics started with the encounter with mathematician Jean Pedersen at Santa Clara University, CA.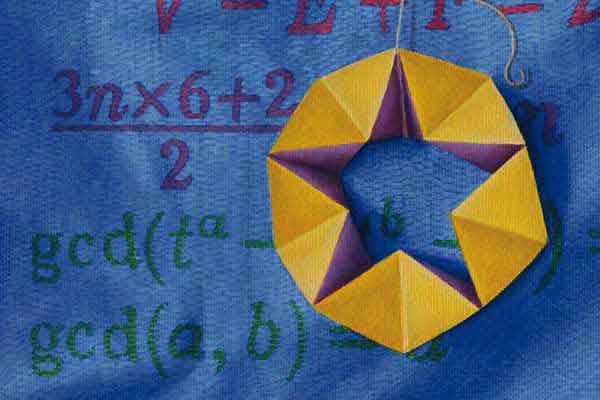 Publications
Mc Graw-Hill : poster de géométry poster
Dilingen Akademie : "Die Kunst des Mathematik"
Cambridge University Press : "A Mathematical Tapestry" with Jean Pedersen and Peter Hilton
Mathematical Association of America : Mathematics Magazine- April 2012
Symmetry : Cover of "Journal of Symmetrion" 2015
Princeton University Press : "mathematics + art, a cultural history" par Lynn Gamwell
Ecole branchée, Canada- May 2017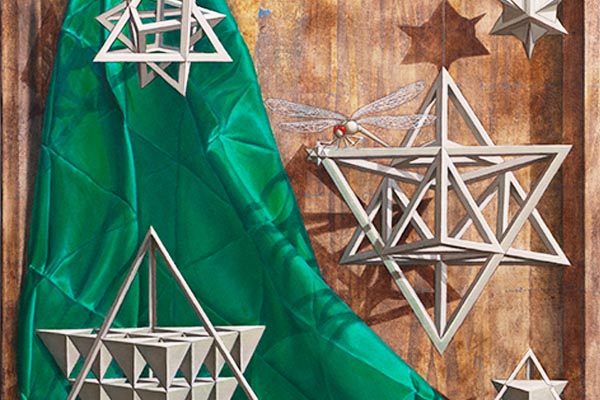 Exhibitions
Exhibitions of my paintings have been held in Art galleries, convention centers and universities.
CIJM Paris 2015
Nuit des Maths 2015 et 2016
Colloquium Abraham de Moivre 2017
30 years ofTangente- Paris 2017
Esma- European tour 2018
LAREMA- Angers University 2019